Craftitude
Using User Research to Improve the everyday crafter's experience of starting a new project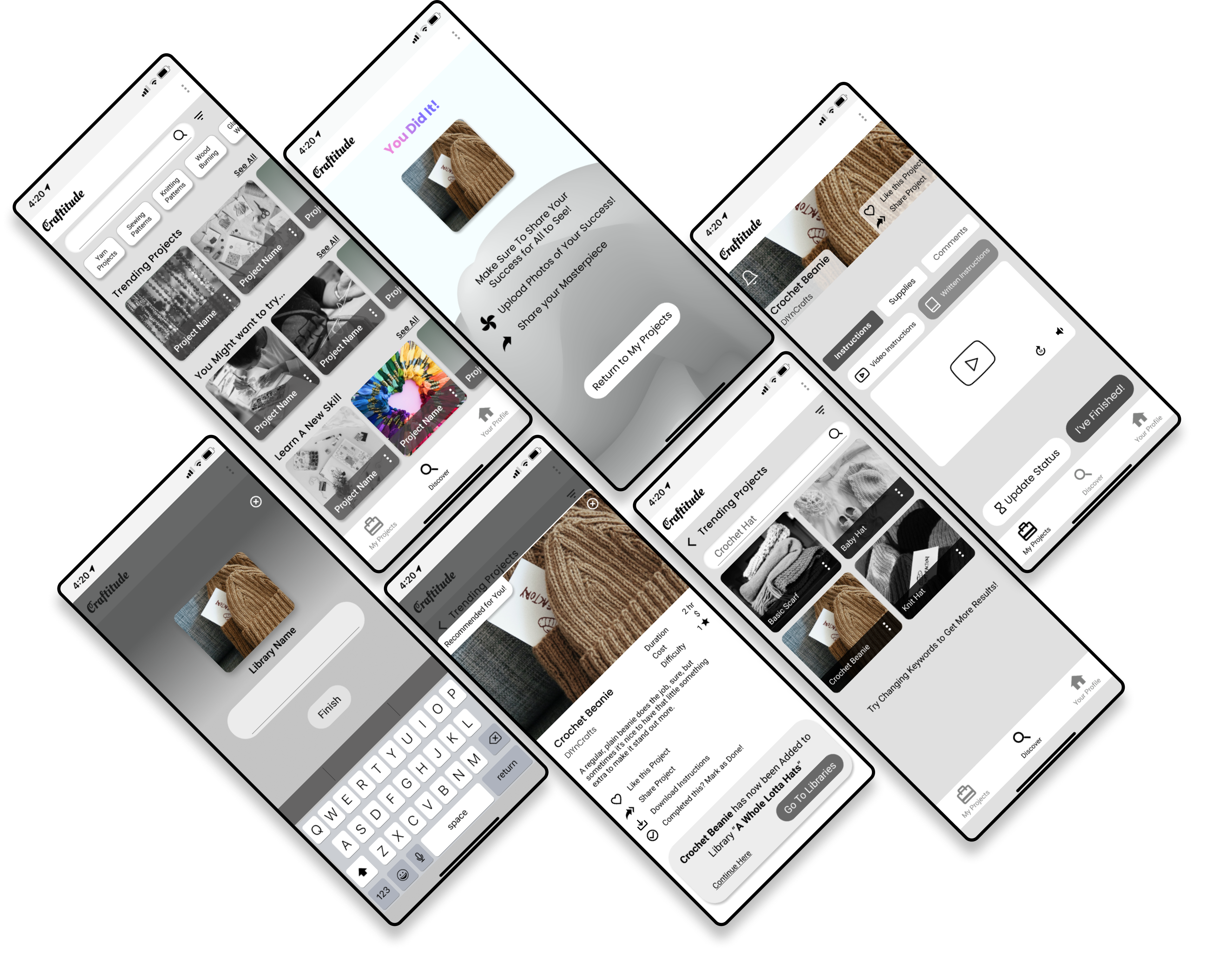 Role & Responsibilities
Primary UX Designer and Lead User Researcher
UX Deliverables
User Research

User Flow Diagrams

Information Architecture Diagram

Low Fidelity Wireframes

Functional Prototype

Usability Test Reports
Team
Myself, with constant feedback from colleagues.
What's the "Stitch"?
I like doing small projects, crafts, and DIY's in my free time. I usually find something on the internet or at a store that I like, but it rarely comes with decent instructions and I'm usually left searching for the supplies I need. So what else am I to do but put my skills to work and try to develop an (albeit ultimately imaginary) alternative?
I worked independently to create the prototype of a mobile app that would solve a lot of the disorganization that is usually faced. I focused on doing User Research, Wireframing, and Prototyping.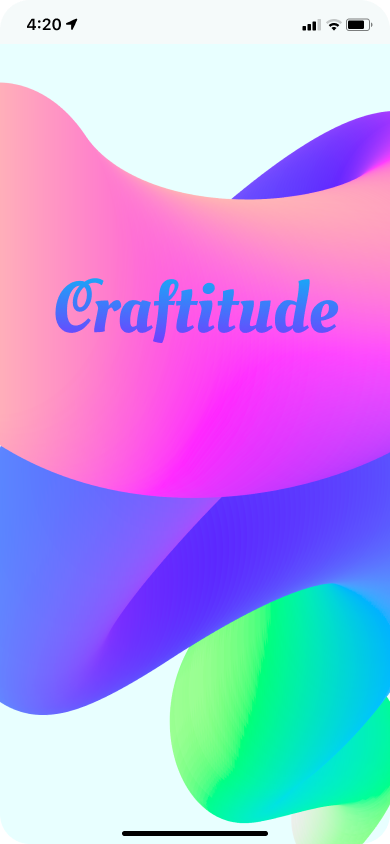 Since I needed to know more about my user base, I started conducting Interviews
Interviews
At the discovery phase of my project, I conducted 5 user interviews in order to get a better understanding of the problem. Points I wanted to get more information about were:
What kind of projects did they do?

What were the difficulties of their current process of finding new projects?

Where did they go to find instructions and supplies?

How difficult was it to start a project vs how hard was it to finish?

What do they think would make it easier for them to finish projects?
Those interviewed basically all were casual crafters, who had started knitting or crocheting as children and kept it as a hobby into adulthood. They were always open to learning more skills but were often held back by finances or space issues. They all enjoyed starting multiple projects but found finishing them difficult without an external motivator. With this information, I got started on my work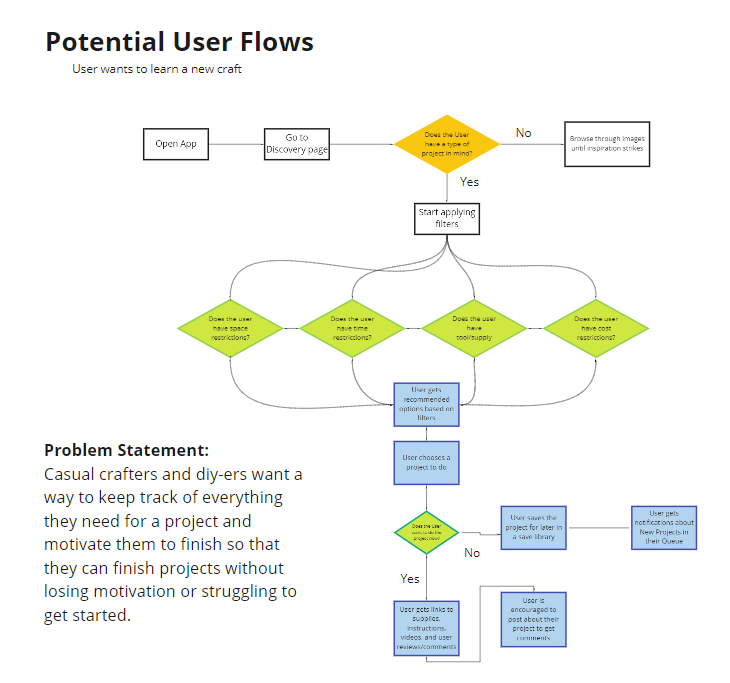 User Flows
Example:
I mapped out the users' steps to see how I could simplify their journey to help them reach their most important goals with the product. This also helped me to understand how pages should be grouped. I focused the first few goals based on the items that would be important for an MVP
Can the user find projects?

Can the user save those projects?

Can the user find instructions and supplies in those comments?

Can the user set their preferences on notifications in the project?
In the end, I made 3 distinct user flows for this first round of prototyping.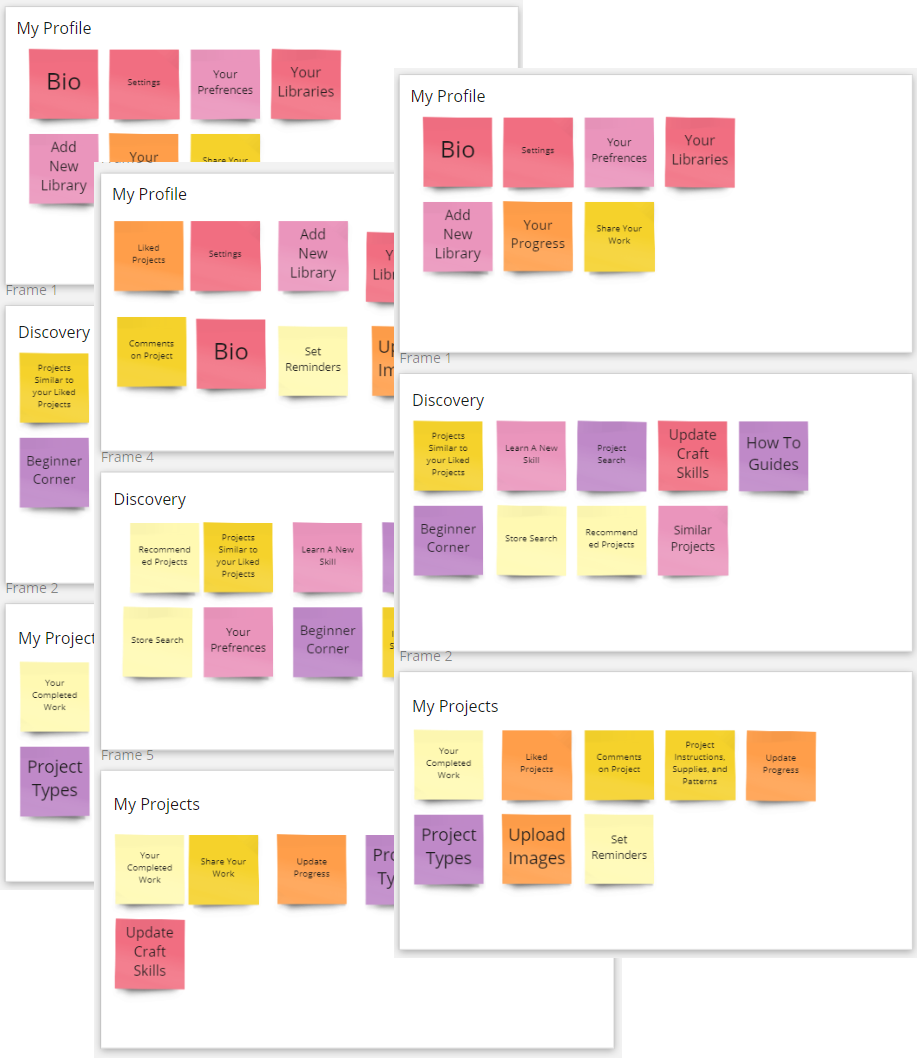 Card Sorting
I decided early on that the app would be divided into 3 main sections,
My Projects

Discovery

My Profile
I set up what I expected the Information Architecture to be, but to be sure, I went ahead and set up an Open Card Sorting where I let the participants drag and drop sticky notes in Miro into the sections they felt would fit best.
This resulted in me changing my Information Architecture for the site as much of the Project subpages seemed to fit under the Profile subpages, based on the info that resulted from the test.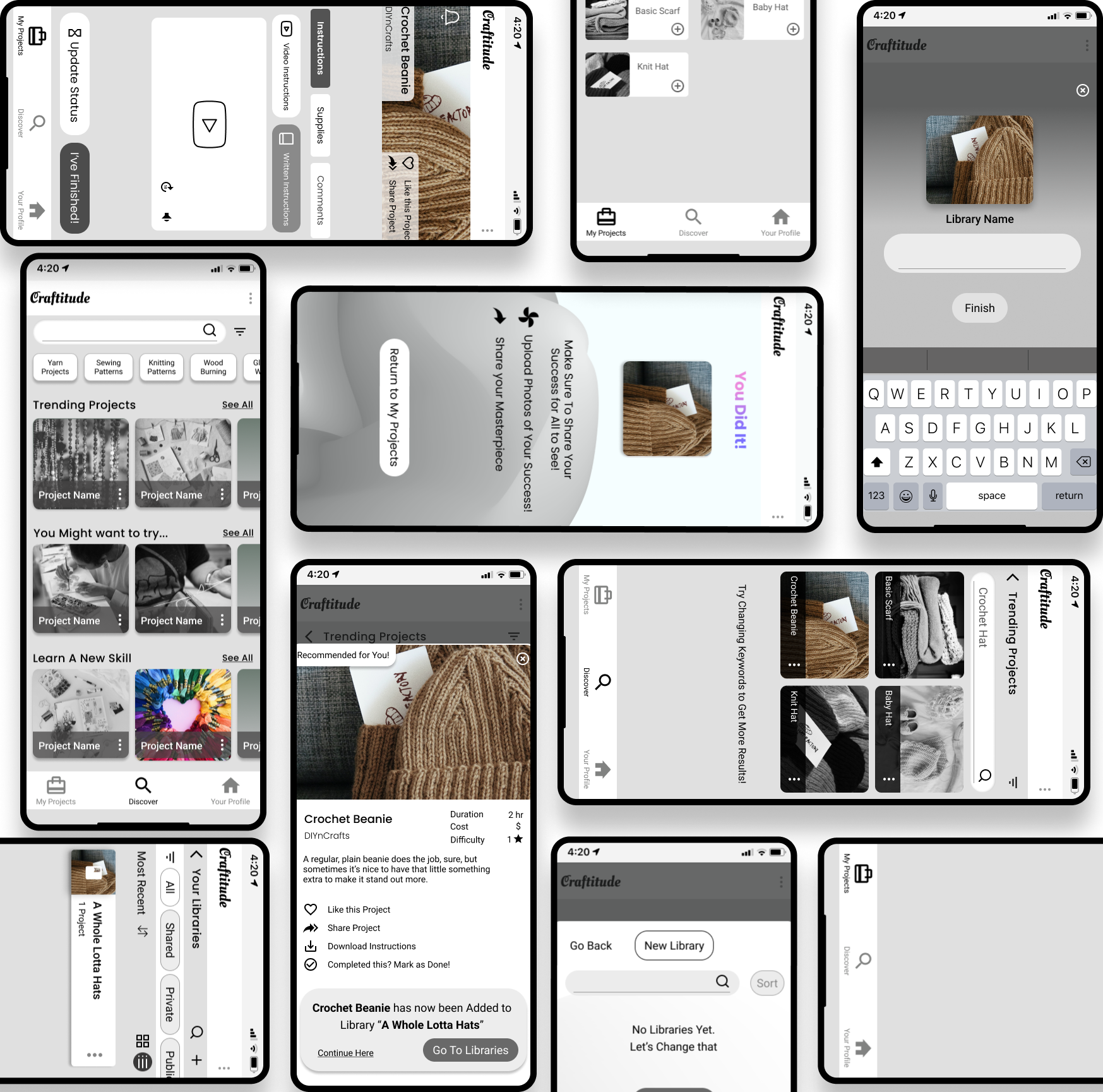 Wireframes
In Figma, I focused on creating a series of Low-Fidelity Wireframes that would fit the requirements for an MVP.
Several Hours Later, my Prototype was born.

Usability Testing
Any good UX Designer can tell you that Usability Testing is crucial
I needed to know a few things on my first round of testing
Is the interface intuitive?

Can the users find projects, create libraries, and navigate the app?

Did the features on each page fit or feel out of place?
Conveniently, I know a few crafters that I was able to convince to test this prototype (in exchange for free coffee). They were all people who knitted, crocheted, or did some other kind of casual craft in their free time, similar to my interview group.
In a moderated setting, I sat with them (individually) and prompted them with actions for them to complete. Once all the testing was done, I was able to gather them for a focus group to discuss certain pages and features. I gain the most amount of insight through that session
Users liked that each project had multiple forms of instructions, which allowed them to go back and forth in case they get lost.

Users also liked the notification system to keep them motivated by an external source to finish their crafts. They also agreed that having those notifications be set per project would be best.

Users felt that seeing recommended crafts in their library didn't make sense, as projects added to that section were things they had committed to.

The filtering option on the Discovery Landing page was a big hit, as Users loved seeing a quick way for them to see what they wanted. They did mention that the page did not seem feasible to browse casually, saying that this format seemed best in the case where they wanted to complete a specific project.

Users mentioned that they wanted a way to follow popular crafters or their friends and create groups to interact with each other in.
See a Full Presentation
If you're more curious about this project and want more details, click the button below to see the full presentation about my research!
Key Learnings
I missed the mark, for starters. I went in with the objective of creating a space that let Users interact and collaborate and in the attempt of completing a flow, that part became a second-round feature. Granted, for an MVP, that was fine, but it took a few iterations to include it, then a few more to make sure it worked intuitively. Usability Testing is definitely a multi-step process, often needing to be repeated a few times to ensure success.